Smart height adjustble system for worktable
Published: 12/13/2022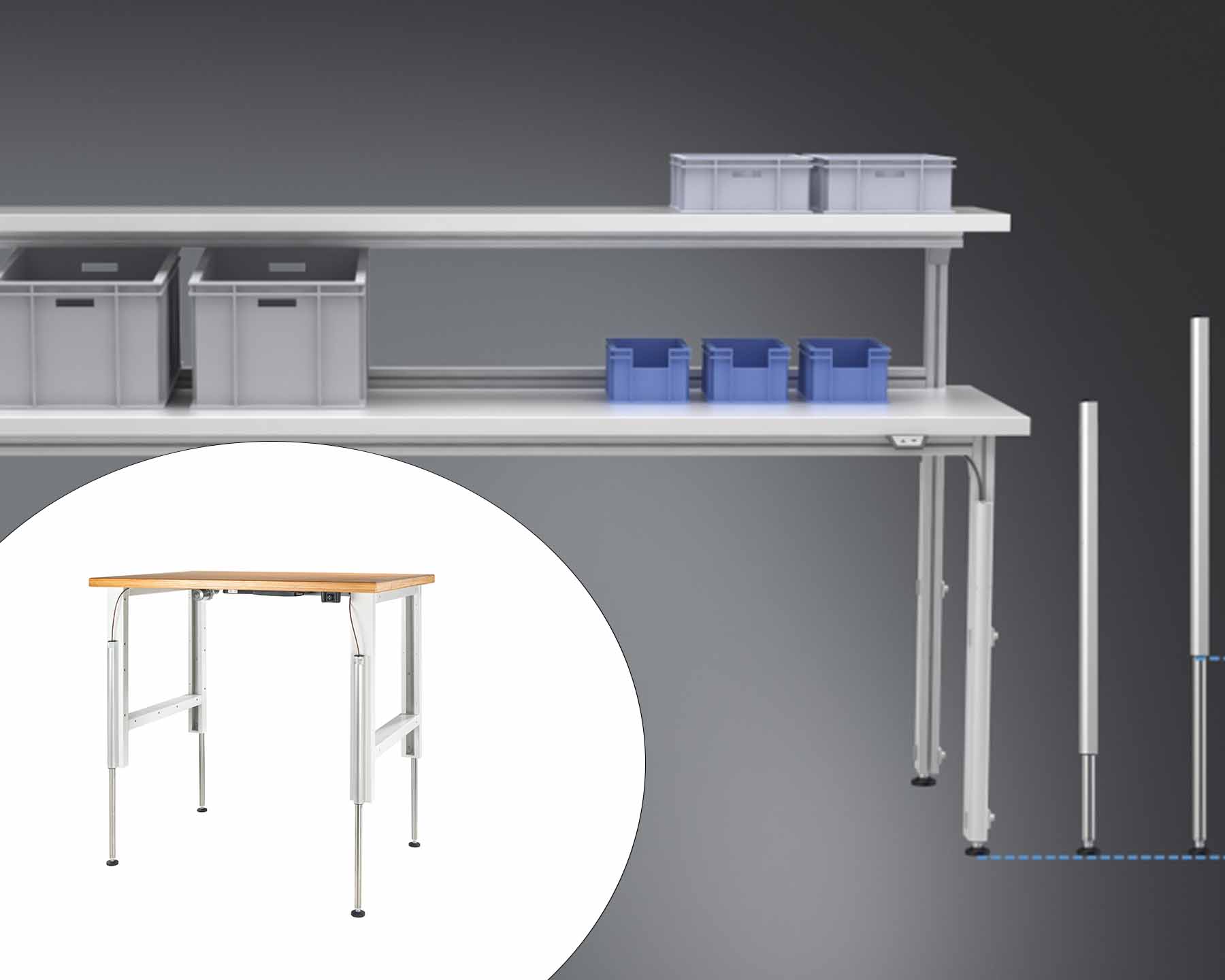 Learn more about our height adjustment SMS Movotec & Bold-On in workbenches, conveyor belts, assembly tables and in other equipment where ergonomic working position is required.
Ergonomics at the workplace
The hight-adjustble system can be installed in workbenches, conveyor belts, assembly tables or other equipment. Height adjustable function offer health advantages, and minimize improper loading and lifting for employees. The flexibly adjustable workstations, equipment and workplaces can not only be used by different employees, they gives company a great deal of flexibility in work flows for empolyees.
Electronic SMS system
The electromechanical spindle motor system (SMS Movotec) offer extension force in the work bench for a ergonimic workposition. The smart height adjustble helps the empolyer with heavy loads.
100 % electric
Ergonomic
The systems are stable & handels weights up to 1200 kg.
Travel speed 16 mm/s or 8 mm/s
Easy installation
Choose between the two systems; Movotec SMS Bolt – On or Movotec SMS assembly profile.