Maximize security in self-service applications with our R4 latches
Published: 1/10/2023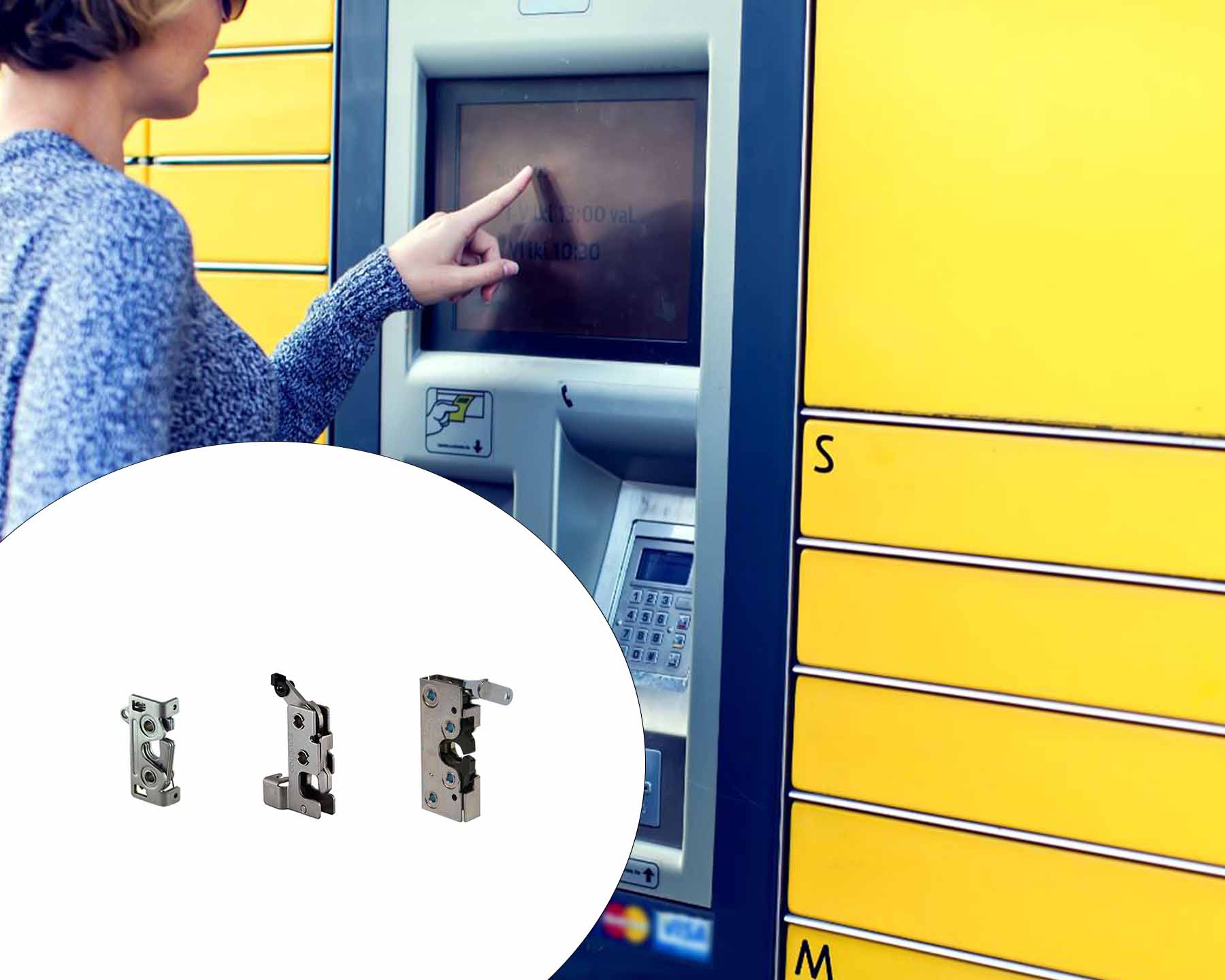 In the self service desk, the security is important because several people have access to the doors. The locks on the doors should be vandal-proof and 100 % secure to protect packages ​​from being stolen.
E-commerce is growing at a high rate. Short lead times, notifications and traceable deliveries give full control of packages.
Electric multipoint system lock for secure access
Technician do regular service of the software inside the instrument panel in self service desk. For secure access to the cabinet the electric multipoint system can be installed behind the instrument panel for ongoing maintenance of the self service desk. With identifiable login, it is easier to track when and which person who opened and closed the cabinet. The electric multipoint lock increases the security of e-commerce desk and products.
Electronic lock with monitoring provides full security
The R4 electric lock is easy to integrate into various systems for monitoring selfservice cabinets. The R4 series prevents unintentional opening while the locks have a high performance for all types of climates. A complete solution with handles, wires and locks that provide secure external locking with several locking points on the inside of the construction. Automatic login facilitates tracking of when and who opened and closed the cabinet. You can order the electric lock with Bluetooth which replaces the traditional key. With bluetooth lock, the consumer can easily pick up groceries and with a code get full access to the entire payment device in the e-commerce monitor. The electric lock increases security with several locking options for the selfservice products of the future.
Locks adapted for delivery vehicles
Intuitive locks that ensure that the contents of the deliveries are not affected by external factors during the journey to the final destination. The robust locks are perfect for external installation and are easily mounted in the application. Long service life and durability in combination with the locks withstand the outdoor environment.