News! We are now distributors for PEM-PennEngineering.
Published: 5/5/2023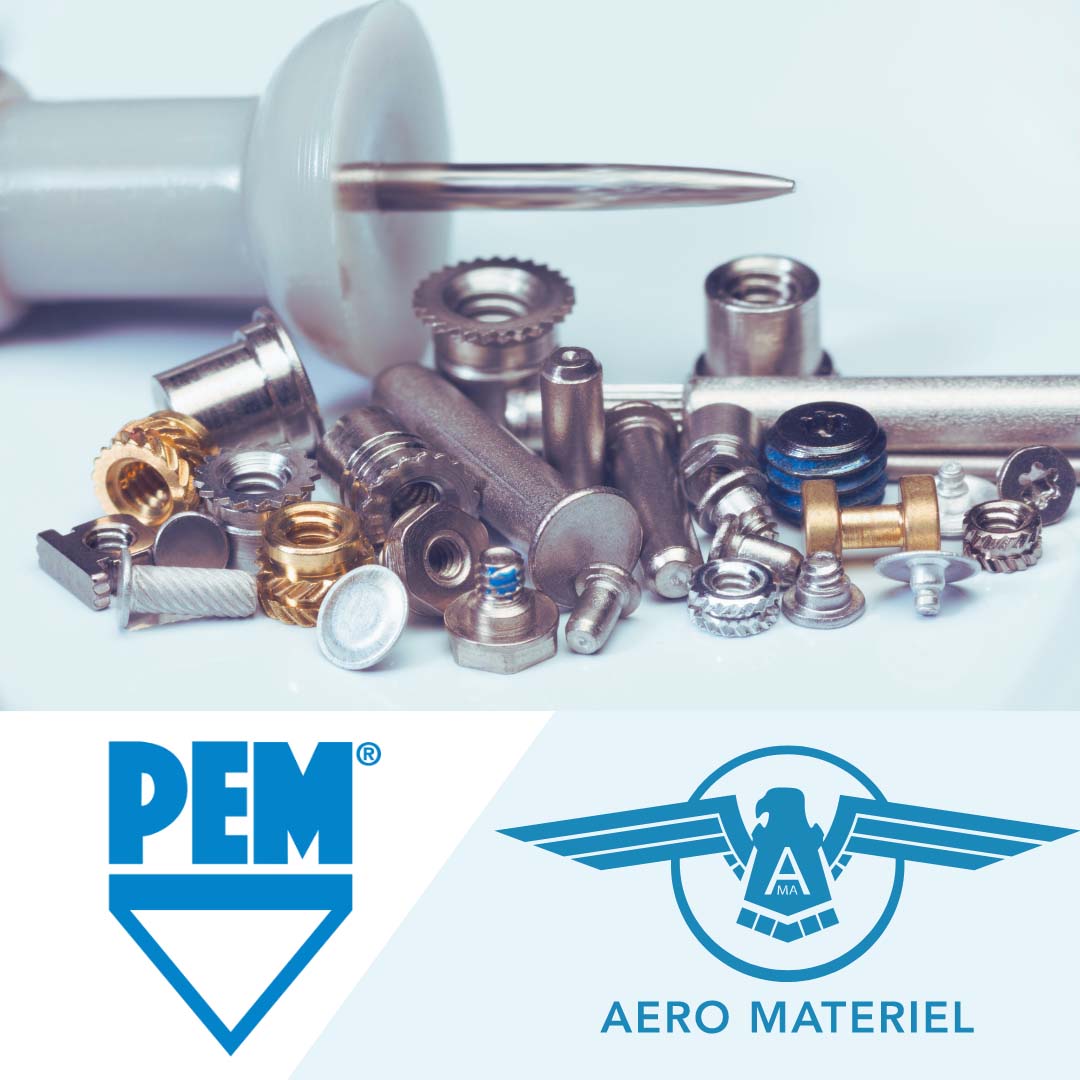 At Aero Materiel, we are always striving to improve our product range and offer you the best. Therefore, we are incredibly pleased to announce that we are now distributors for PEM-PennEngineering.
Who is PEM-PennEngineering
PEM-PennEngineering is a leading manufacturer of fastening solutions with over 70 years of experience in the industry. They are known for producing high-quality products that meet the strictest requirements of various industries. Their products are designed to help solve challenges in fast and strong joining of different materials and improve productivity.
Opportunity to offer high-quality products and expertise from PEM-PennEngineering
As distributors for PEM-PennEngineering, we can offer you even more high-quality products and solutions for your projects and operations. We are confident that this collaboration will benefit you as customers by providing you with even more choices of top-class products. At Aero Materiel, we look forward to continuing to be your reliable partner and offering you the best from PEM's range. Fastening solutions from PEM-PennEngineering are fast, easy, and reliable to use, and with their fully integrated manufacturing and technical center in Europe, we can ensure fast and secure logistics with deliveries from our own warehouse in Jönköping.
Technical advice and high-quality products - Aero Materiel offers new solutions with PEM's range
At Aero Materiel, we are also proud to be a creative and visionary family business based in Småland with a global field of work. We are always here to offer technical advice and help guide you to the right product for your needs when it comes to everything from hinges, gas springs, locks, quick-release fasteners, and fastening solutions. We look forward to offering our customers more opportunities and even better solutions with this new fastening solution range. Together, we can continue to grow and deliver high-quality products to the market. Please contact us for more information or to discuss how PEM fastening solutions can improve your applications.
Contact
Martin Sellman
Phone: +46 36-34 44 43
Email: martin.sellman@aeromateriel.com